IMPORTANT NOTICE !
Dear Client, Our All Service Working (Monday to Friday - Saturday & Sunday Holiday)
Please Before Order Must be Count Service Maximum Time And Working Days! "Monday to Friday" Also our Payment Method Working Manually, so After Payment Please Contact at WhatsApp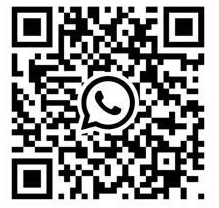 We Accept All Popular Payment,
PayPal Mass, PayPal Gift,
Skrill, Neteller, Payoneer, Western Money, MoneyGram, Ria, TransFast, Xpress Money
Cryptocurrency (BTC,USDT,ETH) Bkash/Rocket/Nagad
Bank Transfer- UAE Bank, China Bank,
Kuwait Bank & Bangladeshi Bank
Also Accept Payment Quick Pay Kuwait Link Send
Heartunlocks Contact Info!
Email: Heartunlocks@Gmail.com
For News & Update Please JoinTelegram:@Heartunlocks_News
Our Office Address
Kuwait City Farwaniya, Khaitan